ROOTED TUMBLR NO MORE
Rooted TUMBLR IS NO MORE. HOWEVER… WE NOW HAVE A WEBSITE inloverooted.com COME BE A PART OF BEING ROOTED, ladies. save our website on your computer, and be a rooted girl!!
an august hello
I know its been a while since we've updated personably through tumblr, and I thought I saw some cobwebs hanging about on here. Thought I'd breathe some life. Well dear ones,  Ive been asking myself these questions of late, and I thought I would share. Whom havent you forgave? Why does she cause you to compare? What about that triggers a major blood-pressure-rising-temper-flare? What...
4 tags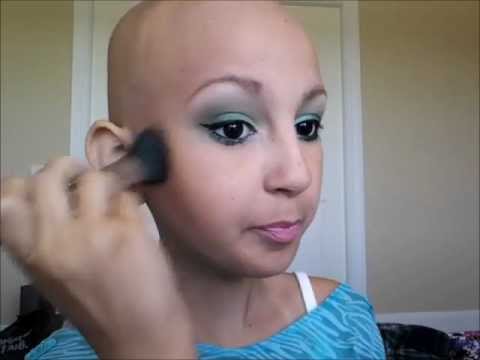 6 tags
10 tags
9 tags
1 tag
5 tags
2 tags
10 tags
Be Our Friend! We like you :)
Hey Girls, If you aren't following us, or friends with us on these other sites, we would love to connect with you in different social networks! :)  We have some amazing things planned for y'all starting in SEPTEMBER, so stay tuned and stay ROOTED.  www.facebook.com/inloverooted1 www.twitter.com/inloverooted1 -Emily and Mary 
Popular or not?
There are those among us who have been rendered to the most. The most intellect, the most socioculturally accepted beauty, most wealth, most friends, most family goodness. It led for what only appears to be an easy life. Many of us girls, through insecure lenses put girls with most on an invisible pedestal of what they should be or for those even more contrary may have said things like,...
7 tags
5 tags
8 tags
Confidently Single?
Well hello there, this is Mary tuning in with a writing post. Emily and I have wanted to begin writing more because both of us love it, and we thought, well, what a good a time as now to start writing. So here it goes. As a single girl I don't have one particular male opinion about me that I am concerned about yet (that will happen in time—the minute I meet eyes with oh, I...
5 tags
4 tags
5 tags
8 tags
5 tags
"Humble yourselves, therefore, under God's mighty hand, that he may lift you up..."
– 1 peter 5:6-7
4 tags
"We were created to be solutions. Take the opportunity to be kind & encourage..."
"Remember that we may fail at our first attempt to develop strength, but its a..."
5 tags
Humbled and Surrendered.
1 Peter 5:6-7 Humble yourselves, therefore, under God's mighty hand, that he may lift you up in due time. Cast all your anxiety on himbecause he cares for you. Mary & I (Emily) are learning tons from this verse! What areas in your life do you need to be humbled in? What anxieties do you need to give to Lord? God LOVES you and CARES for you. Let him show you his love today!!
letmebeyourbluesky asked: thanks for the follow! :) xx
6 tags
Tips, Tricks and Trends →
PROM is our theme for this month!  Check out Seventeen Magazine's style tips for this prom/formal season! Gives us all the trendy looks and styles and tips you'll need to rock your look. NOT going to prom? That's okay! This will work for ANY formal occasion!  Don't forget that the best accessories you can have is CONFIDENCE and a SMILE! :) 
5 tags
PROM season is right around the corner, Ladies! →
Hey Girls!  Prom season is right around the corner! So we thought it would be fun to give you some of our favorite finds for this prom season. Here is a great website to give you some FUN & FASHIONABLE hair styles that will boost your confidence and help you to feel pretty on this special day! :)  *click the link to check out the website. 
South by Sea: Christus Resurrexit →
southbysea: Psalm 118:1-2, 16-17, 22-23; John 20:1-9; Acts 10:34, 37-43; Colossians 3:1-4 Let all pious men and all lovers of God rejoice in the splendor of this feast; let the wise servants blissfully enter into the joy of their Lord; let those who have borne the burden of Lent now receive their pay,…
South by Sea: Holy Saturday →
southbysea: Then Jesus, crying with a loud voice, said, "Father, into your hands I commend my spirit." Having said this, he breathed his last. —Luke 23:46 On this Holy Saturday we as the body of Christ are left in silence with only the profound echoes of His last words. Today, we take one step…
GOOD Friday.
southbysea: Good Friday/Pessach Isaiah 52:13-53:12, Psalm 31:2, 6, 12-13, 15-17, 25, Hebrews 4:14-16; 5:7-9, John 18:1-19:42 The culmination of this week is upon us and rests heavily— the day in which our Lord was crucified for the atonement of sin. Thus, today is NOT a day of celebration and victory, but today is a day of great sorrow and mourning. Although as 21st century followers of...